20 years in the Beach!
Located in the heart of the Beach, Avalon Children's Montessori School is a small, independent, co-educational school that fully supports the Montessori philosophy of education. Our objective is to guide the children with respect and understanding, developing in them a love of learning that will last a lifetime.
Our aim is to create a pleasant and nurturing environment, enabling intellectual, social, moral, artistic and physical learning and development to take place. Parents, students, and teaching staff share equally in the achievement of our goals. The best way to learn about Avalon, is to visit the school and see us in action. Click here to listen to School Director Sherry VanDerKooi speak with Newstalk 1010 radio host Barb DiGuilio in April 2020. It will give you a sense of our school.
Check out our casa, elementary and senior programs to learn more about Avalon and a COVID-19 update from our school principal, Sherry VanDerKooi.
NEXT OPEN HOUSE – Saturday April 15, from 10 am to noon.  Hope to see you there!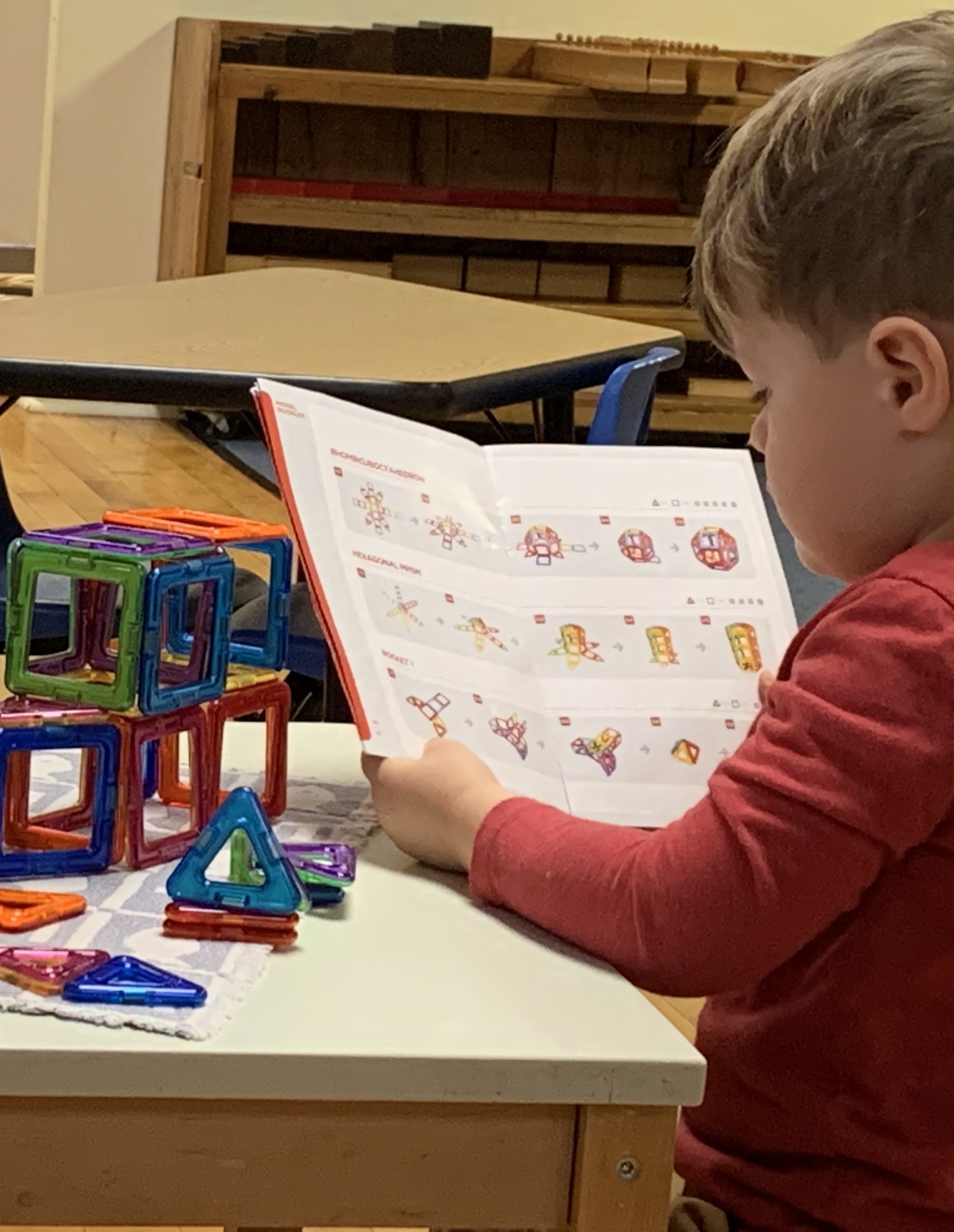 The History of Avalon
Avalon Children's Montessori School was founded by Sherry VanDerKooi, Angie Samis and Christine Keery in the fall of 1999. As fully qualified Montessori teachers, we had all worked for several years in Montessori Schools where we had all seen positive examples of Montessori schools. We had also been exposed to negative examples – schools where the guiding principles seemed to be money. Not only had the Montessori philosophy been abandoned, but large numbers of children were housed in small classrooms with unqualified teachers. We decided to start a school where the needs of the children were the number one priority and integrity was a key element in the daily operation of the business. Paramount to our success has been the happiness and growth of the children.
The Montessori Method
January 6, 1907 Dr. Maria Montessori opened her first Casa dei Bambini in San Lorenzo, Italy. To walk into a Montessori classroom today, there are few changes. Many of the materials and exercises you will see were first developed by Maria Montessori.
There are four essential elements to the method:
1. a carefully constructed classroom
2. didactic materials
3. a well-trained a teacher
4. a pedagogy that respects the child as an intelligent individual.
The room is designed to be inviting but not overwhelming. There is "liberty in a prepared environment". The classroom is structured, yet the children have the freedom to make independent choices throughout the day, working independently or collaboration with peers. Self-esteem and confidence grow and social skills are fostered as children explore with the materials and master important developmental skills.
The didactic materials are based on Montessori's pedagogy and aid the learning process. Spontaneous and self-directed learning is fostered in this non-competitive environment. The materials are attractive, child-sized, accessible, and allow for lots of hands-on manipulation as the children perform purposeful work.
The most important tool for a Montessori teacher is observation. Through careful observation, the Montessori teacher follows the individual interests and needs of each child, providing lessons and guidance when necessary.
The Montessori pedagogy recognizes each child as a unique individual with his/her own potential and abilities and allows a child to work at his/her own pace. Dr. Montessori observed children possess what she called "Sensitive Periods". They are times early on in a child's life when it is extremely easy to learn specific skills. Between the ages of 0-6 years, she also found children have an "Absorbent Mind", whereby they absorb information like a sponge. These two traits are the basis of the Montessori pedagogy. For more information about the Montessori Method and our school, you are welcome to contact us to arrange an observation in one of our Casa or Elementary classrooms.
Dr. Maria Montessori
Maria Montessori was born in Italy in 1870. Growing up, she was determined to be anything but a teacher, as was traditional for females of her day. As a result, determination and dedication allowed Montessori to graduate as the first female doctor in Italy in 1896.
It was during her early medical career that Montessori first became interested in the education of children. Unlike her peers, Dr. Montessori felt that with a little care and guidance, all children could blossom. She observed and studied children while also analyzing research of other educators to develop her own self-styled pedagogy. Consequently, after only one year, neglected and abandoned children in the hospital asylums were reading, writing and passing the same exams as their peers in the public schools. The developments were amazing!
Soon, parents from all walks of life flocked to Montessori. The great success of her methods also shocked the medical and teaching communities. By demand, Montessori opened more schools, which led to the need to train others to continue her work. Dr. Maria Montessori quickly became an international figure. Today, the Montessori Method of Education is thriving in schools around the globe.
Avalon Directors
Angie Samis, Sherry VanDerKooi and Christine Keery are the founders and Directors of Avalon Children's Montessori School. As such, their role has been and will continue to be, the overall running of the School. This includes research and development, marketing, recruitment, administration, and operations. Specifically, their time is spent teaching, mentoring, staffing and attending to issues relevant to the smooth running of a dynamic and growing business.
Ms. Keery teaches full time in Casa 2 at the Wood Glen campus and is responsible for the daily running of that campus. Ms. VanDerKooi is Principal of Avalon Elementary and teaches full time in the upper elementary class. Ms. Samis is the school registrar and administrator.
Ms. Keery, Ms. Samis and Ms. VanDerKooi use a team approach in the management of Avalon and the same approach applies to the teaching philosophy.
Christine Keery – School Director, Casa Directress
Educational Assistant Diploma – Sir Sandford Fleming College
Casa Montessori Diploma – Newborough Training College for Montessori Education
Chris has been teaching since 1993 and brought a great deal of experience to Avalon. Chris started her teaching career in a small schoolhouse in downtown Toronto. There she was responsible for the development of the entire programme for pre-school aged children.
Upon completion of her Montessori diploma, Chris co-taught in a lower elementary classroom. It was there that she developed a physical education program based upon the principles of Montessori education, which she continues to implement at Avalon. Chris would later be involved in the organization of a citywide track meet for Private Schools which lead to the development of the Independent Schools Athletic Association. Christine was a Casa Directress for several years, starting a classroom in a growing school before developing and implementing the toddler program at Avalon during our inaugural year.
Angie Samis – School Director, Administration
Bachelor of Arts – University of Western Ontario
Casa & Elementary Montessori Diplomas – Toronto Montessori Institute
While growing up, Angie dreamed of nothing more than becoming a teacher. She loved working with children but the traditional style of teaching was not the right fit for her. Angie became aware of the Montessori Method of Education in university and immediately fell in love with it. Following completion of her BA, Angie successfully completed the Teachers' Training program at TMI and has both Primary and Elementary Montessori Education teaching diplomas.
Teaching since 1995, Angie has experience at both Casa and Lower Elementary levels. Beginning her teaching career in Perth, ON, she was the Directress of a well-established cooperative school. Not only did Angie head the Casa Department, but she was also responsible for many administrative duties for the school. These included hiring staff, parent education, curriculum development, fund-raising and government licensing. Angie oversaw a relocation of the school and organized the renovation and design of the new location. Upon seeing a need, Angie implemented the school's first summer program in 1996.
A move back to the GTA in 1998, brought Angie to a Montessori School working alongside her friends Christine and Sherry, where the idea for Avalon was born.
Sherry VanDerKooi – School Director, Elementary Principal, Upper Elementary Directress
Private Schools Principal Qualifications – York University
Honours BA – History – Trent University
Casa & Elementary Montessori Diplomas – Toronto Montessori Institute
Sherry worked with children in a variety of settings before beginning her Montessori career. In addition to working in the public school system for several years, Sherry was a play therapy group leader for the Catholic Children's Aid Society. These experiences helped shape her vision of education, instilling in her an abiding respect for all children. In 1995, Sherry graduated from TMI with teaching diplomas in both Primary and Elementary Montessori Education.
While working in a lower elementary classroom, Sherry became involved in parent education and curriculum development. Promoted to Head of Elementary, Sherry developed and taught an Upper Elementary class for children aged 9-12 years. Her responsibilities included supervision of all elementary staff, parent education and professional development for School staff.
Sherry served as President of the Canadian Association of Montessori Teachers from 1999 – 2003. Following this, Sherry was invited to join the Montessori Program Advisory Committee of Sheridan College, to provide professional support for the Teacher Education programs.
Sherry is an extremely enthusiastic teacher and continues to develop her skills through ongoing professional development. She has been trained in the method of shared inquiry by the Great Books Foundation, is a certified instructor of JUMP math and is trained in the AIM method of French language instruction. Sherry heads Avalon's Elementary department and is our Elementary School Principal
---
LOOKING TO JOIN OUR FAMILY?